Buttons (Square 062, Sidney Draw)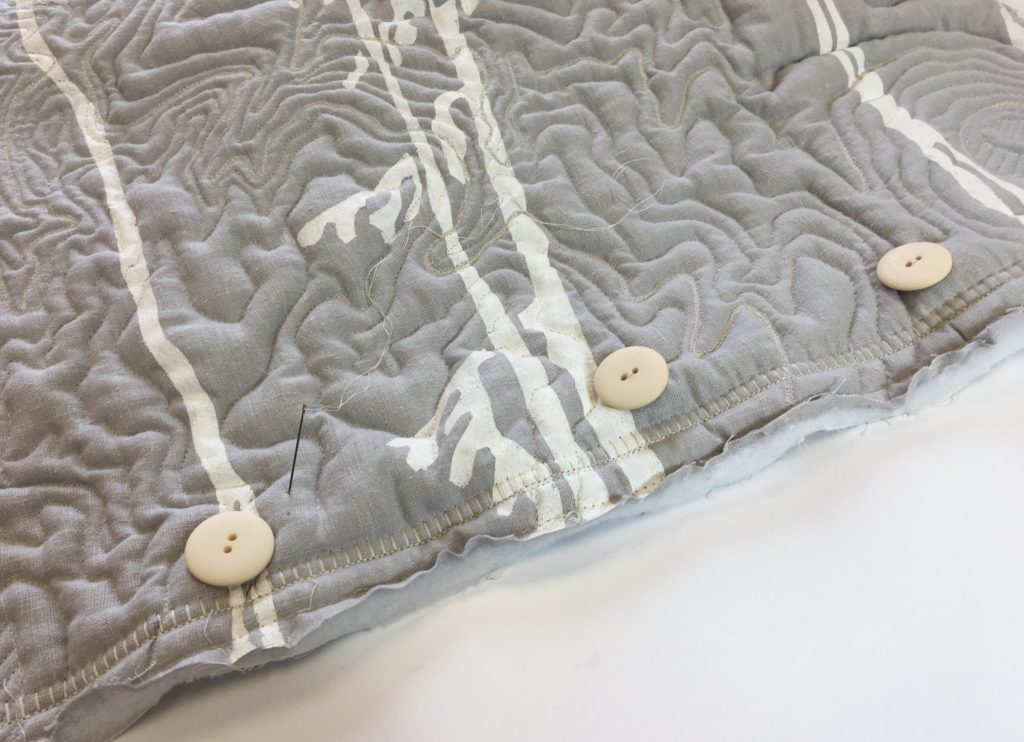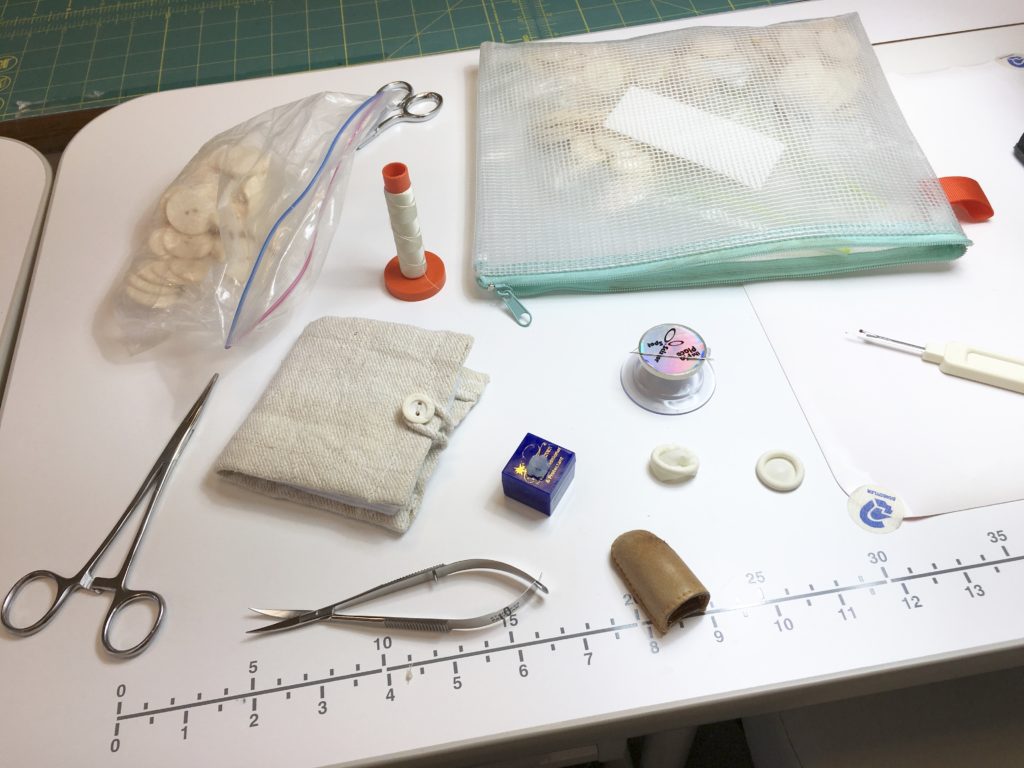 I think of Michael Hannon's poem, "Ordinary Messengers":
Between heaven and earth I write one line.
Sometimes another line follows:
ambitious legions singing their way nowhere,
or ordinary messengers carried deeper into human life
by the music and its woman stepping out of her clothes,
to the heartbeat of what comes next, what goes on for its own sake.
The page after the last page, on which we do not appear.
And that is part of the solace of repetitive labor—I sit still but my memory ranges.
Between panic and peace, I sew one button . . . . Sometimes another button follows.