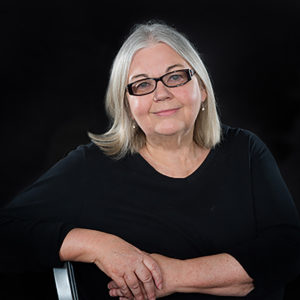 I received the Thatcher Hoffman Smith Award for Creativity for my series of life-size sewn fabric "skins" sculptures, and these sculptures, together with my poetry, became the basis for SKINS, a multimedia theatrical performance directed by Kathryn Moller and performed at La MaMa Theatre in New York City. The Museum of Nebraska Art and the Racine Art Museum have acquired pieces from the Skins series for their permanent collections.
My nine-year project, Mapping Nebraska, is a stitched, drawn and digitally imaged cartography (physical and psychological) of that state and is the result of 9,500 miles of travel on state and county roads. Mapping Nebraska received the Distinguished Artist Award in 2013 from the Nebraska Arts Council and work from the project toured the state as the centerpiece of the Sheldon Museum's "Picturing Nebraska" series of traveling exhibitions. A solo exhibition of this work, "Regarding Nebraska," was displayed at the International Quilt Museum in Lincoln in 2017 and the entire project has since been acquired by the museum for their permanent collection.
I am a Fellow of both the Center for Great Plains Studies at the University of Nebraska-Lincoln and the International Quilt Museum and have been teaching design and creative thinking at UNL since 1998. As part of a team with faculty from Computer Science and Educational Psychology I have two National Science Foundation grants to integrate creative thinking into computer science and other courses. My online course, Computational Creativity, comes out of this NSF research and one of the creative thinking exercises in this course won a national computer science curriculum award from NCWIT, the National Center for Women & Information Technology, for excellent and engaging curriculum.
My research into computational creativity is part of my on-going interest in combining the digital (pixels and code) with the digital (the work of the hand).
More information about my work is at http://www.mappingnebraska.com and also at Instagram @elizabethingraham.