We must use what we have to invent what we desire. —Adrienne Rich
alchemy: a seemingly magical process of transformation, creation or combination
Prairie Skin, a work in progress, is a life-size, reversible, pieced and quilted construction which is large enough to wrap a body.
Part of my Mapping Nebraska project, this piece is informed by my travels across the state and my memory of its prairies and grasslands.
I remember my first art teacher's teacher telling me about a nomadic tribe whose cradles (carried on their backs) functioned also as "portable shrouds" because so many infants died. I want this Prairie Skin to also be portable and to have multiple functions: shelter and shroud, commentary and covering, record and map.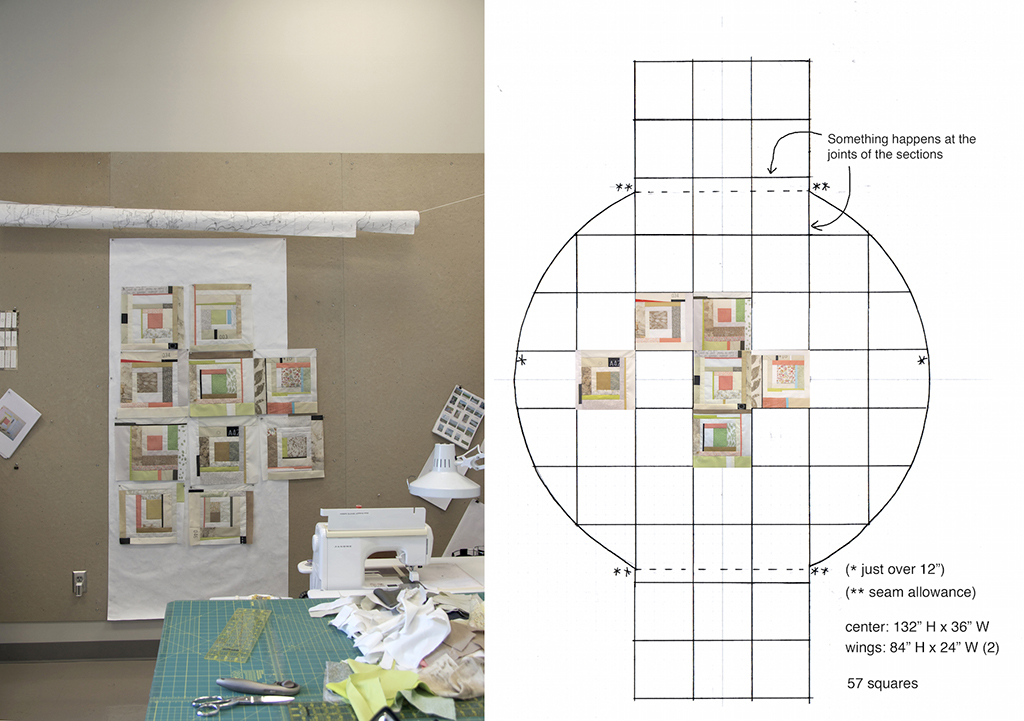 The outer layer has 12" squares based on an eccentric version of the traditional Log Cabin pattern and the inner layer will have hand-drawn and hand-embroidered map lines and hand-written text.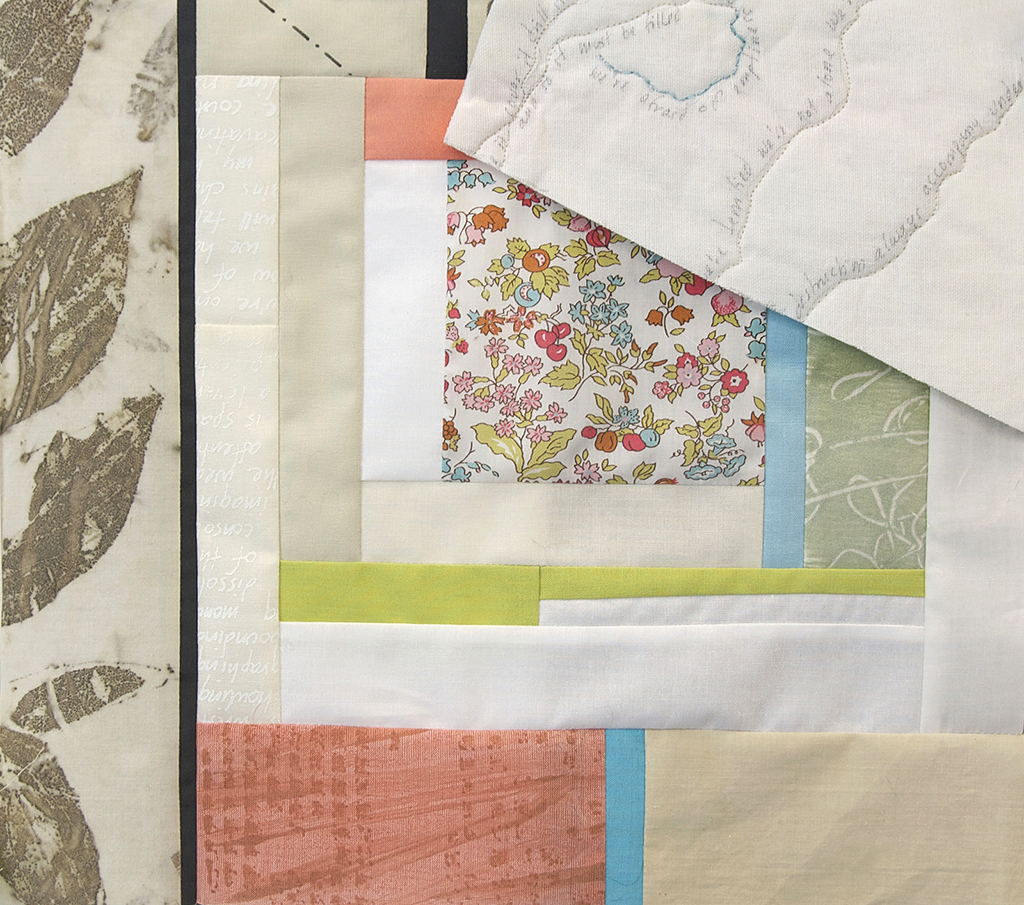 I am interested in exploring "piecing" both as a technique and in its broader meaning of assembling unrelated fragments and making sense of them. I wanted a more "intuitive," less rigid way of piecing and I found inspiration in books by Gwen Marston and Jean Wells.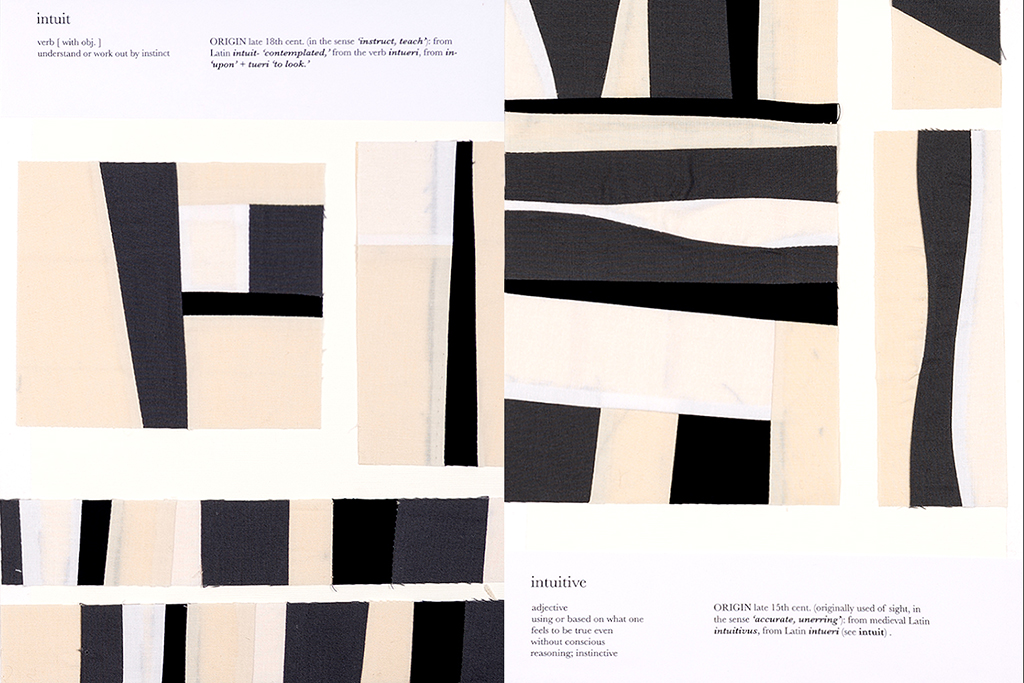 While I was developing this piece, I was fortunate to be able to take an on-line course, Alchemy, with the UK textile artist Karen Ruane. Karen uses both traditional and non-traditional embroidery techniques in fresh ways and her labor-intensive processes often refer to maternal devotion.
Karen's course encouraged experimenting and exploring with hand and machine stitching and investigating and archiving one's work in "ledgers." More than sketchbooks, ledgers contain drawn and stitched samples, examples of materials and photos of inspiration. Karen calls them ledgers because they are, she says, "evidence," and they are evidence which is worthy of preserving as an ongoing resource to inform future work.
I created a ledger for this Prairie Skin as I sampled materials, chose a palette, made hand-printed cloth and tested construction methods. My ledger grew organically, beginning with single pages which I hinged together with linen tape to form an accordion book.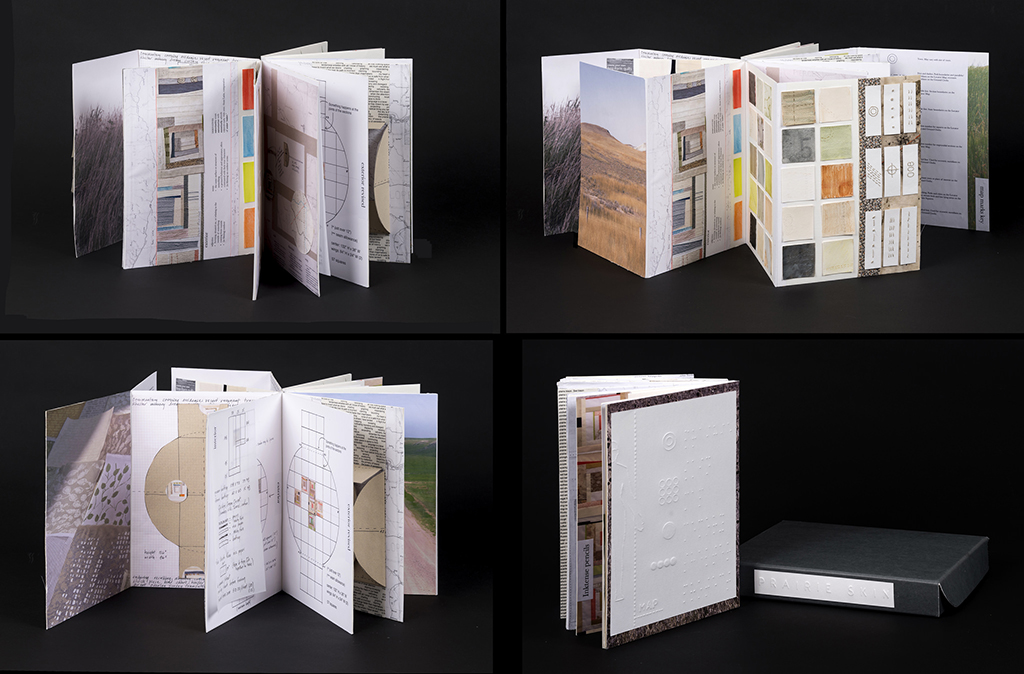 You may page through my ledger HERE (opens in a new tab).